Bookkeeping is among the most important parts of your business. It helps you in making business decisions and strategies easier. Recording a business's financial transactions daily and regularly help you know the direction in which your business moves. Properly maintained financial records help estimate your business's profitability and growth. However, it is not possible and feasible for you to record your business transactions daily. You also need someone to do it for you so that you can give enough time to other more crucial areas of your business. To solve this problem, you can outsource bookkeeping service.
A bookkeeping service provider will take care of all your financial recording needs and help you manage your business more efficiently. The blog also includes the basics of bookkeeping, its benefits, and outsourced bookkeeping services.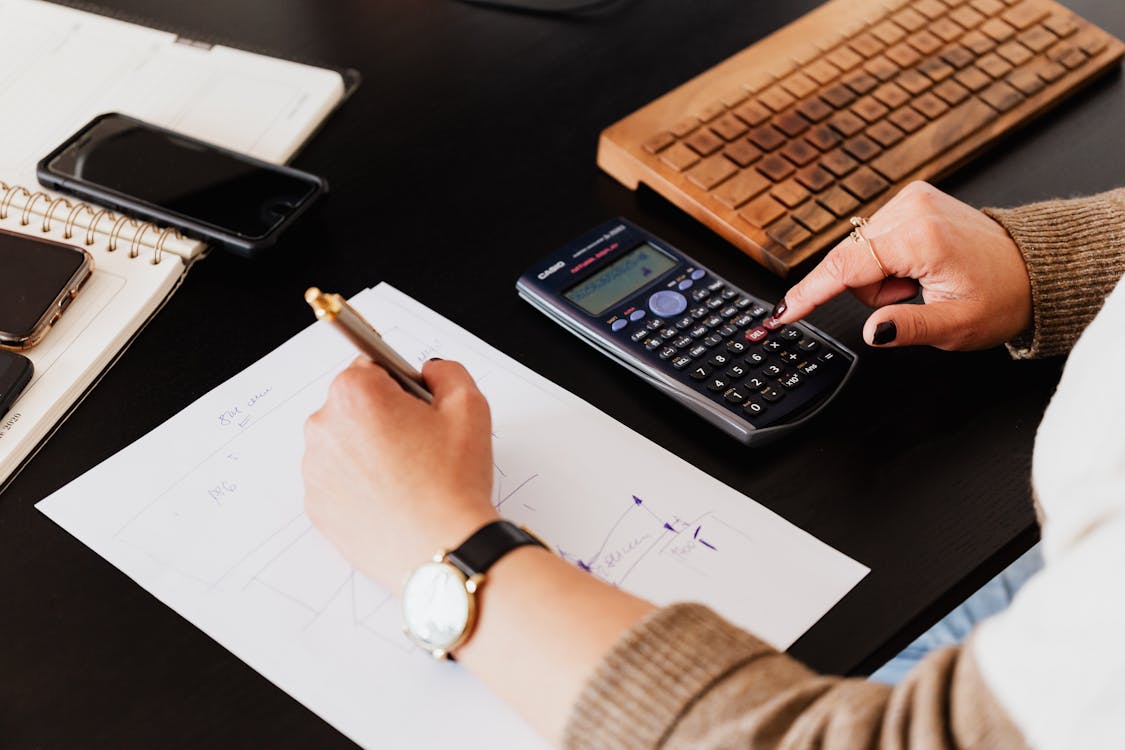 What Is Bookkeeping?
Bookkeeping is the process of systematically recording and maintaining financial transactions. Various kinds of financial information are recorded in bookkeeping. These may include daily expenses, investments, accrued payments, receipts, interests, etc. These pieces of information will also help in calculating the assets and liabilities of a business. Also, business decisions become easier with this information.
Why Do You Need Bookkeeping?
Bookkeeping offers a range of benefits for your business. However, the following are some of the benefits that you get from bookkeeping:
Bookkeeping helps you keep track of your cash. A properly maintained transaction record will also help you make better plans and utilize finances. Moreover, it saves unnecessary expenses through better planning.

An accurate recording of your financial data will help you during tax payments. You do not have to worry about finding the details and invoices of your receipts and payments with proper records. To make it easier for you, you can outsource a bookkeeping service.

Booking will help you have a hassle-free audit. Non-availability of proper records can cause you to pay fines or penalties.

Bookkeeping helps you track your business's movement toward your business's goals and objectives. It will clearly show the transactions, and you can easily project the profitability.

The financial records will also help you make better plans for your business. With this, you can access profit-loss, liabilities, expenses, areas where you need to spend more, your business's expansion prospects, and more.

Bookkeeping can save you from possible mismatches and fraud. Analyzing these records with actual invoices and statements will ensure no frauds and thefts.

The real-time information provided by the bookkeeping will help you act soon on various possible business opportunities and better face the competition in the market.
Outsource Bookkeeping service: What Services Do They Offer?
Outsourced bookkeeping refers to a business decision in which you take bookkeeping and accounting services from professionals outside your own company or business. 
We have listed a few outsourcing bookkeeping services below:
It is cost-effective and will save you money on technologies, equipment, and infrastructure required for bookkeeping and accounting.

You can maintain the account properly to save it from fraud. Hiring a good bookkeeping service can also help you save a lot of money.

Quick and professional services.

You get the best professional services to maintain your accounts.

Hiring a bookkeeping professional can cost more for a company. Also, if you are new to the business, it can not be feasible as they often charge more.

This can play a crucial role in increasing the profitability and productivity of the business.

When you outsource bookkeeping services, the professionals take full accountability for the tasks, and you can pay attention to other important areas of your business.
Also Read:- A Detailed Info On Tax Planning For Individuals [Types & Benefits]
What To Consider While Outsourcing Bookkeeping
It is one of the most important aspects of a business. Therefore you should be very calculative and accurate before you choose a bookkeeping agency or professional. Following are the things to examine and consider-
Analyze your cost and benefits.

Think if you need these services.

Do proper research on the agencies and professionals offering the services.

Inquire about the experience of the professionals.

Discuss in depth your needs and requirements.

Ask if they have all the necessary tools to do the work perfectly.

Inquire about their other clients and, if possible, ask them about their reviews.

Discuss the privacy clauses.
HRMB: For Accurate Bookkeeping
Finding a reliable bookkeeper for your business may be tiring and frustrating with so many options available. However, you may still find the best one that suits your requirements. HRMB has a team of experienced and knowledgeable professionals to cater to all your bookkeeping needs. It does not let you get worried about the tasks assigned to them and takes accountability for tasks assigned.
Benefits That HRMB Offers
Following are the benefits that HRMB offers to its clients-
HRMB helps you minimize your financial costs by accurately recording financial transactions.

You will get the advantages of personalized services that will meet your unique requirements. Moreover, our professionals can easily use the latest software to give you maximum benefits.

Our highly skilled professionals can efficiently understand and deliver what you need.

HRMB has all the latest technologies for bookkeeping.

Bookkeeping with HRMB is timely and regular.

Our professionals are always happy to help in case you have any queries.

HRMB is your perfect growth partner.
Conclusion
Bookkeeping is essential. It helps in rationalizing the costs and benefits for your business. Your assets and liabilities can be better managed with accurate and regular bookkeeping and accounting services. Moreover, it is one of the key factors in ensuring the growth of your business and protecting it from fraud, penalties, and fines.
If you are thinking of outsourcing bookkeeping and accounting services, contact HRMB Associates LLC. We have 20 years of experience in bookkeeping services. Our highly trained and experienced team has the necessary skills to manage and provide personalized bookkeeping services. The team will also help your business to grow and become more profitable. To Outsource bookkeeping service from us, you can call us at (704)-780-7001
You can also contact us for other financial services, including data entry, accounting, tax planning, tax preparation, and HR consulting. You can also visit our website to know more about us.
A- There are several services related to accounting that can be outsourced, including account receivable management, account payable management, bookkeeping services, financial statement reporting services, financial planning & analysis, tax filing, cost accounting, etc.
A- Yes, bookkeepers often provide payroll and human resource consulting services.
A- Single entry and double entry are the two methods commonly used for bookkeeping. The single entry method records only one entry for every business financial transaction. In this system, you can also maintain daily or weekly records of cash flows. Double entry bookkeeping is a system in which double entries are recorded for every business financial transaction. It is not cash-based. Whenever a revenue is earned or debt is incurred, it will record the entry
Outsource Bookkeeping Service Online: HRMB Associates LLC